I am excited to be bringing one of my signature studio classes to the online learning space!
This class celebrates my two loves...fused glass and the beautiful Wild West Coast of Canada.
I have been creating these waves for years and am excited to share the process with you so you can create and make for your audiences.
What the course includes:
24/7 access to the online learning portal to learn at your own time and pace
8 info packed lessons
material & resource list
firing schedules
access to a private Facebook group to ask questions and connect with other participants
a few other surprises
This class will be delivered 100% online and content launches July 1st, 2020.
As a thank you for supporting our creation of online content, if you register prior to June 15th, you will receive a generous pre-launch price saving 50% of the course fee.
Check Our Our Class Outline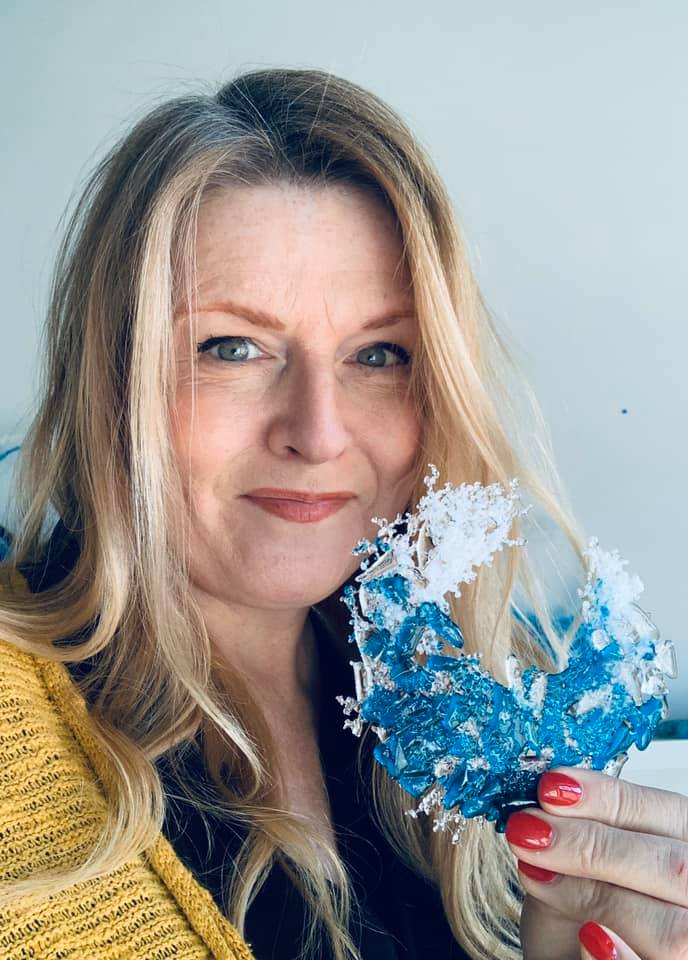 Hi, I'm Michelle
Wild west coast waves in fused glass and flowing paint ... Island-born, my journey has been one of contrasts; small town girl leaves home to study art and architecture in the city, opens a gallery, and finds herself in the spotlight of the emerging art world–only to pivot to accounting, and corporate and government life.
It was the process of untangling my grief after the loss of my spouse that lead me, back to my art. Just as glass can shatter on the studio floor and be recast, I returned to my small inlet-town on the West Coast of Canada to reflect, reinvent, watch the waves, and breathe in forest and beach and campfire.
My studio, Coastal Flow Glass Co. is where (with a little support from my two fur babies) I create beautiful, enduring art forms and weave imagery into modern décor designs as a way to share my beloved West Coast with others.